Top News Images Tour Dates Merchandise Lineup Hopefuls Corner
---
Images
---
Here are some press shots from the exclusive "Miller Road gig" where a select few were invited to an intimate performance of the band's favourite songs. The occasion was marred only by the fact that the bassist could not be present due to a drugs related illness.
The Miller Road gig. Note the starstruck punter in the bottom left, who is obviously very excited to be in the presence of such an array of musical talent.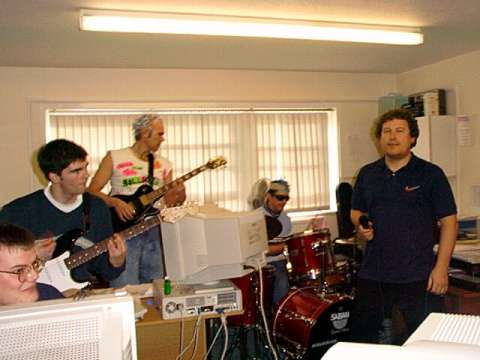 More action from the Miller Road gig. The band's celebrity friends were out in force, including Wim Jansen, seen here joining in.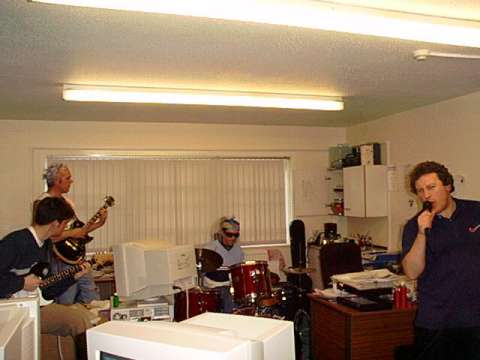 Tricky chord, this.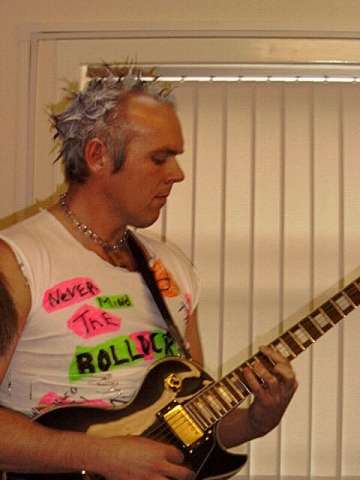 Feel the beat, man.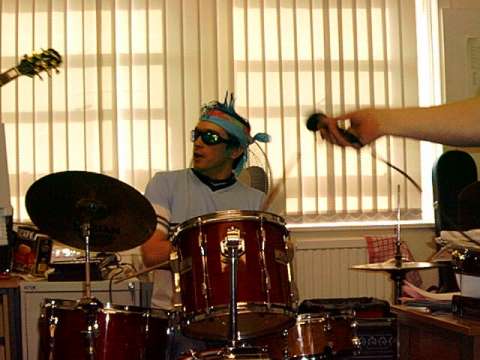 The band's avant garde approach to fashion is brought to the fore once again, with a stylish bin bag/head band combo by Ned the drummer.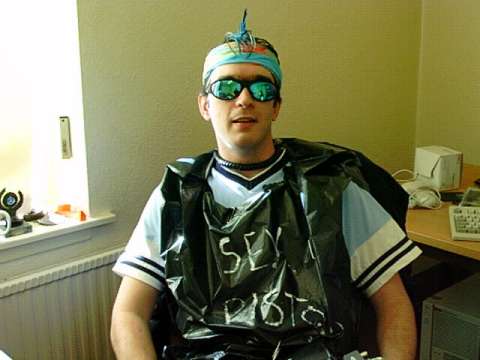 ---